Car showroom Köfler & Ernst
Extension of the car workshop as well as additional office and storage buildings.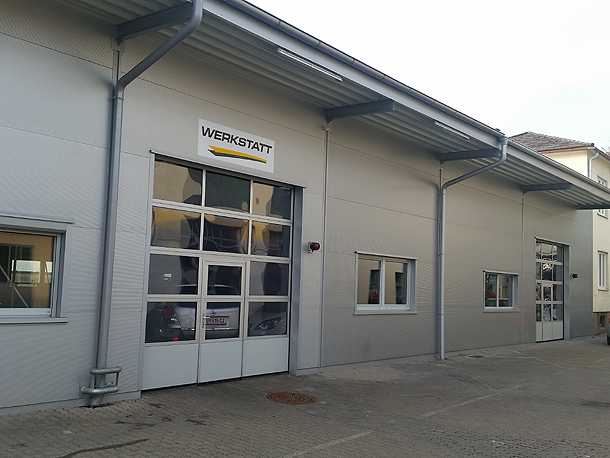 In 2010 EcoProjekt was as the general contractor responsible for the construction of the car workshop which is now extended.
Through reconstruction there is additional 520 m2 usable space within the car workshop, including a steel gallery about 80m².
The gap between workshop and showroom was closed by a three story building with office and storage facilities.
The building is designed as a steel frame construction with an insulated trapezoidal sheet metal roof, panelled walls and a foundation of reinforced concrete.
All building works were performed during full operation and finished after the planned construction period of four months.