U9 – We're the Champions!
Sponsoring of FCM Juniors.
U9 season 2014/15 – champion: a great championship season came to an end. With a consistently good match performance, our U9 juniors were able to finish the season successfully and fetch the title as a result. Congratulations to the magnificent kids and the trainer team!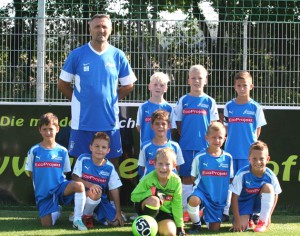 After the summer break, U9 turned into U10. The start into the championship went very well.
The training already started in the second half of August. In this season, the kids were already able to decide three championship matches and a tournament win in their favour by playing with passion and courage.