Engineering & Permission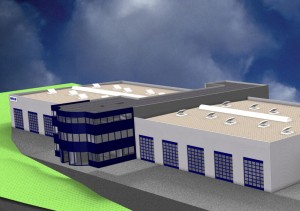 In this phase all necessary projects and expertise with subsequent elaboration of the filing and documentation for the building and industrial office will be drawn up. This guarantees an in time and hassle free approval of all special permits (i.e. train, water legislation, HACCP, VEXAT, environmental protection) needed.
Further the whole concept for building services will be prepared: optimized energy balance, fire protection, safety precautions, and specific operating plants, like hydraulic units, compressor units or thermal oil units. Filing for permission with all essential side projects has to be well organised.
We offer the following services for preparing the filing documents for permissions under building law – matched to size, volume and complexity of your property:
Permit application design
Application of building permission
Building specification
Land certificate and directory of residents
Geologic survey
Soil expertise and war weapon investigation
Elevation of detailed and special building regulations
Site plan
Outlines of all floors and rooftop views
3D visualisation including corporate design
Cuts and superstructures for floors, walls and ceilings
Evaluation of natural lighting spaces and ventilation areas
Traffic routes
Fire compartments, smoke ventilation, escape routes
Construction physics, structural engineering calculation, draft of supporting structure
Energy certificate
Supply and disposal systems, i.e. sewerage, water, gas, electricity, communication
Miscellaneous documents according to requirements
Obtaining the building permission
Cultivation technology
We offer the following services for preparing the filing documents for permissions under industrial law, matched to size, volume and complexity of your real estate:
Application of building permission
Submission for operating licence
Description of operational plants
Electricity project and description
Lighting project and description
Emergency lighting project and description
Heating project, determination of heat requirement and description
Sanitary project and description
Cooling project, determination of cooling requirement and description
Manufacturing plant project
Waste management concept and waste management
Industrial emission – assessment and measurements in relation to the in- and outdoors
Calculation of fire load, fire prevention concept, smoke ventilation and fire compartments
Fire prevention plan
Fire prevention and first fire-fighting procedures
Fire detection system, sprinkler system, mist nebulisation
Regulation for explosive atmosphere (VEXAT) – assessment and measurements
HACCP regulations for food companies – assessment and measurements
Escape route map in reference to machines, plants, office equipment, stock equipment, sales displays and show room equipment
Traffic concept
Alternative energy project
After obtaining the planning permission, the budget, the time schedule and the prognosis for public funding will be adjusted according to the depth of the project.
Engineering is completed when the building and industrial permission as well as the adjustment of budget and schedule of realisation are obtained.
Your project is permitted  – statutory requirements are clear – budget and time schedule are defined: we are ready to start building.